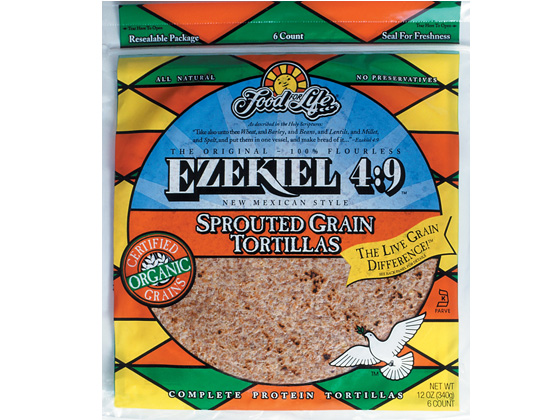 Yesterday while grocery shopping I came across this product. I thought the Biblical analogy was "cute" but then realized that the actual recipe for the tortilla is based on an old testament passage. And apparently this was a popular "bread" at the time.
Who would think that reading the bible could shed some culinary light into one's life? God is indeed a rather interesting individual.
Just looking at these tortillas made me think of PIZZA! Almost immediately the recollection of the raw vegan pizza I had at
CRU
.
Their vegan pizza is absolutely amazing. I want to have it everyday! However, it takes days to sprout the grains and it will take 12 hours of dehydration to get it ready. I don't even own a dehydrator.
This is why it was so exciting to discover this tortillas. It takes 2 seconds and voila pizza dough is "prete-a-manger" and it tastes more than delicious. Specially if you live alone and usually cook for 1 this is the perfect size. Just top it with your favorite veggies and cheese, stick it in the oven for a few minutes so the cheese melts and its ready to eat. Can't wait to try some.